About
TOHOKU ROUTE66 is a media that introduces recommended tourist spots in the south region of Miyagi Prefecture of the Tohoku region. Introducing the push sightseeing spots from classic to unknown spots around Kakuda City, Shiroishi City and Marumori Town in the southern area of Miyagi Prefecture. Local sightseeing spots that are not introduced on major tourist information sites are also posted. In addition, there are attractive foods and activities in the southern area of Miyagi Prefecture. If you visit this site, you can fully enjoy this area even if you are visiting the south area of Miyagi Prefecture for the first time from overseas.
TOHOKU ROUTE66 offers services (guesthouse, restaurant and activity) to support your stay in Miyagi Prefecture. English-speaking host will serve foreign guests at the guesthouse and restaurant. Through the accommodation of stay, food and fun, we offer ways to enjoy local areas in Japan.
Where is Tohoku, Miyagi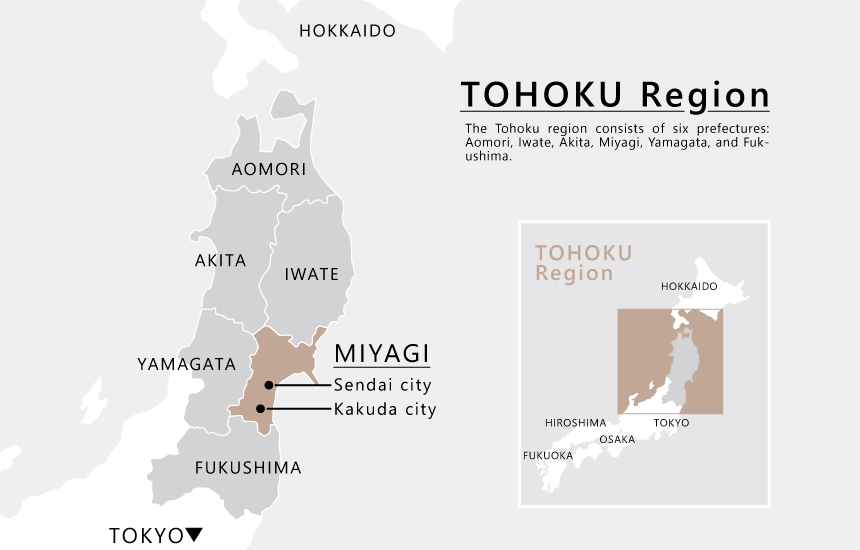 The Tohoku region is the area that occupies the northeastern part of the largest island, literally called Honshu, in Japan. Miyagi Prefecture is a prefecture in the southeast facing the Pacific Ocean in the Tohoku region. Miyagi Prefecture is a region that was heavily damaged by the 2011 tsunami, and is currently undergoing reconstruction and creating new vitality. Miyagi Prefecture is a unique area that combines new actions, urban life, traditional culture and nature. TOHOKU ROUTE66 is located in Kakuda City in the south region of Miyagi Prefecture, and is about 1 hour by car or train from Sendai City, the largest city in the Tohoku region.
TOHOKU ROUTE66 Services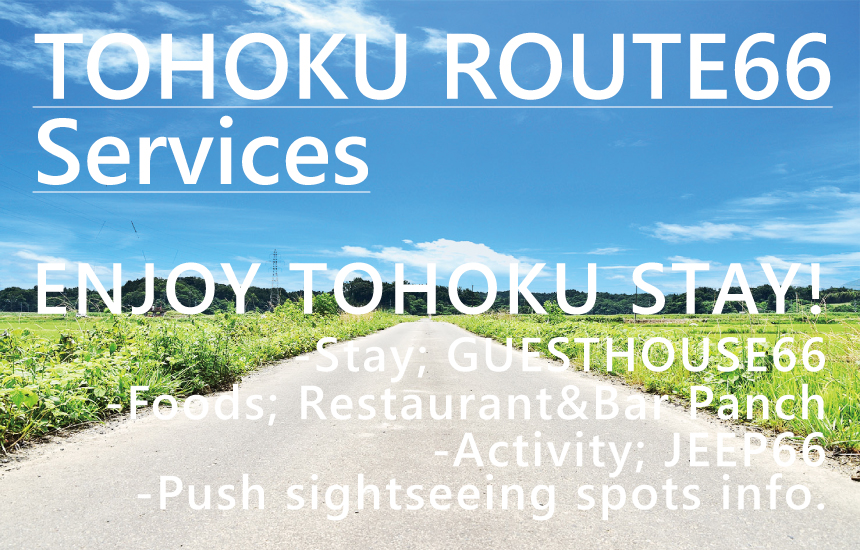 ◆STAY -GUESTHOUSE66-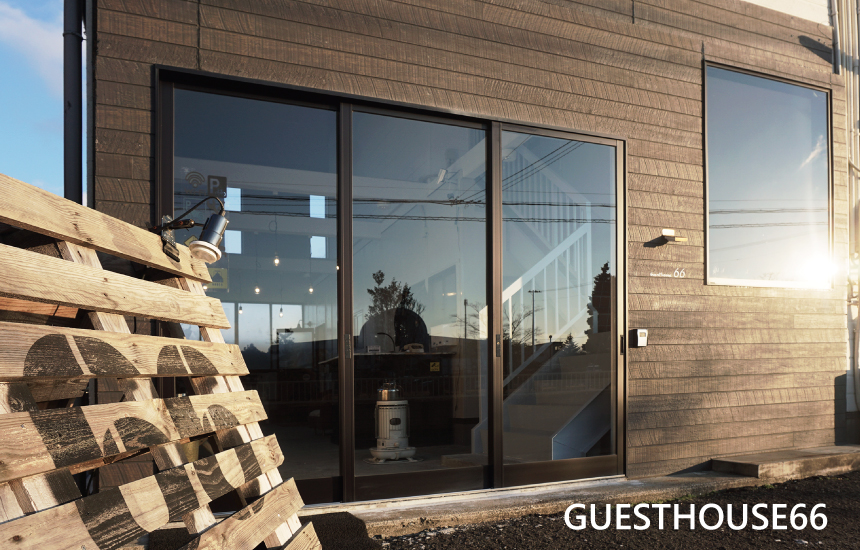 GUESTHOUSE66 is a guest house in Kakuda City that was opened for the first time in the southern region of Miyagi Prefecture. Kakuda City, where GUESTHOUSE 66 is located, is one hour away from the sea, mountains, rivers, and towns, making it a popular base for travelers. A diverse range of guests, including backpackers who travel in Japan and around the world, riders, cyclists, family and businessperson visit here. Guests are pleased with the meal plan that makes use of local ingredients. It is a guesthouse where you can eat delicious food, have a reasonable accommodation fee, and get cozy in a relaxed atmosphere at a spacious rooms.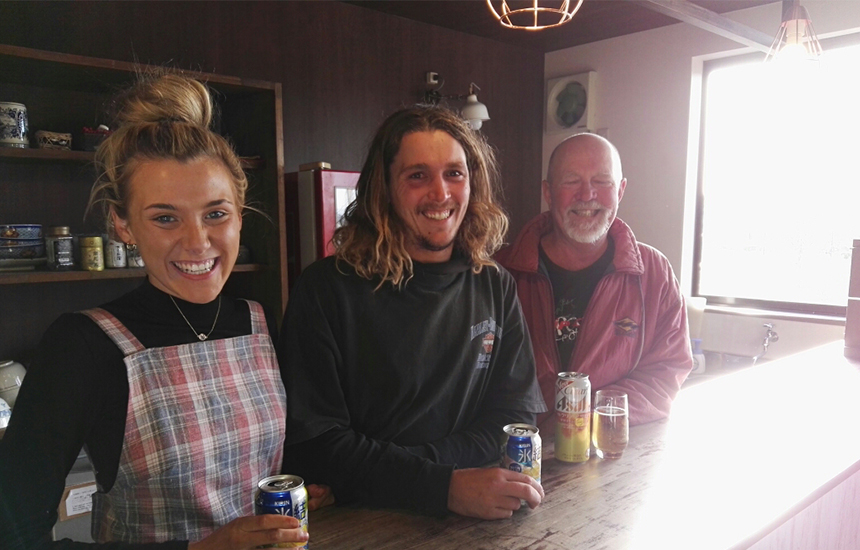 Rooms
There are one mixed dormitory room and two twin rooms. Although it is an old building, the facilities are managed every day, and we are trying to make it clean.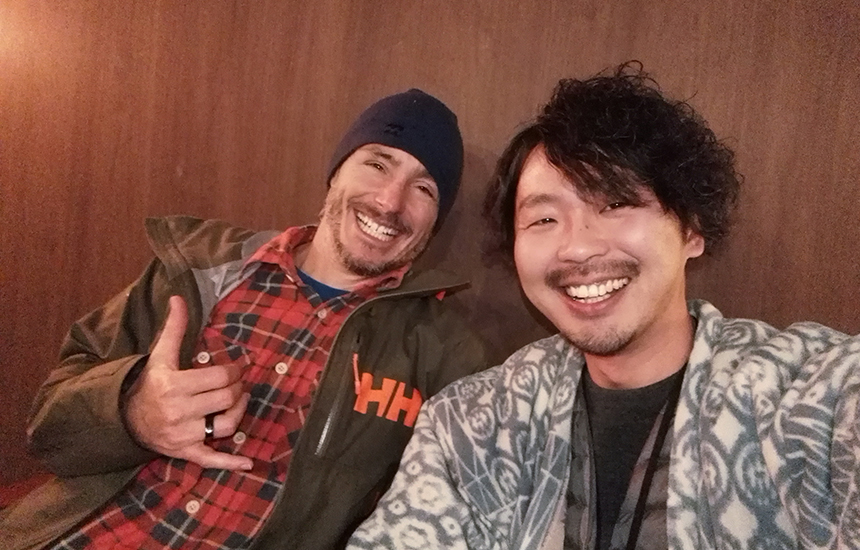 >Mixed dormitory room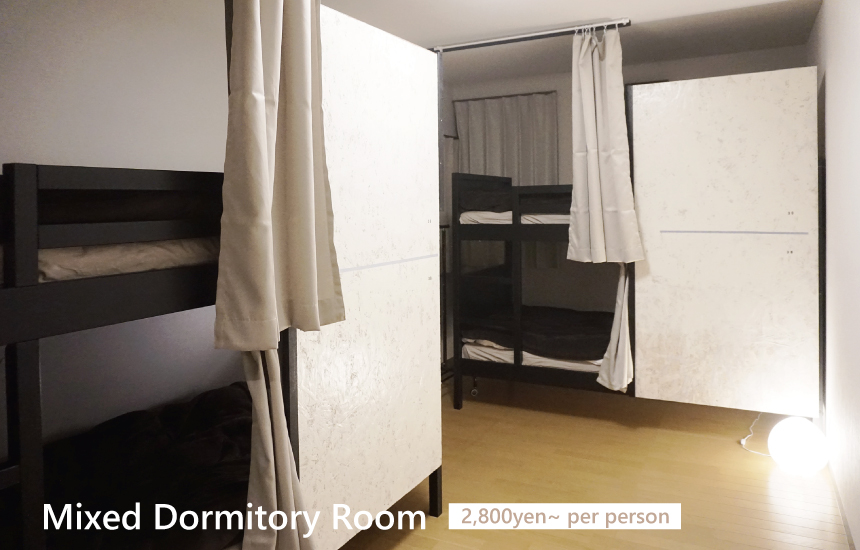 The dormitory room has two bunk beds and can be used with other guests. Available for 1 to 4 people. Because it is a reasonable room, it is ideal for consecutive nights.
>Twin room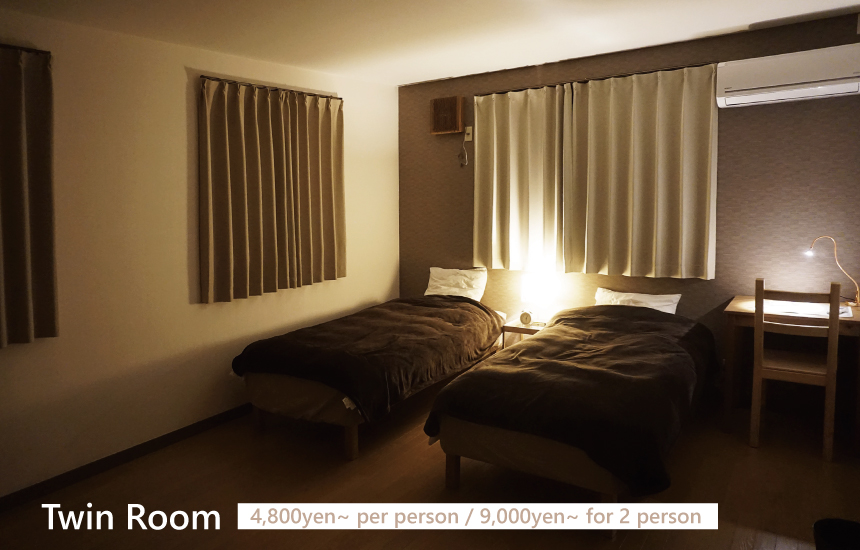 Twin room is a spacious room of about 20 square meters. There is also a desk and unpacking space, making it ideal for long stays. There is also a simple sofa bed, it is available even three people.
Plans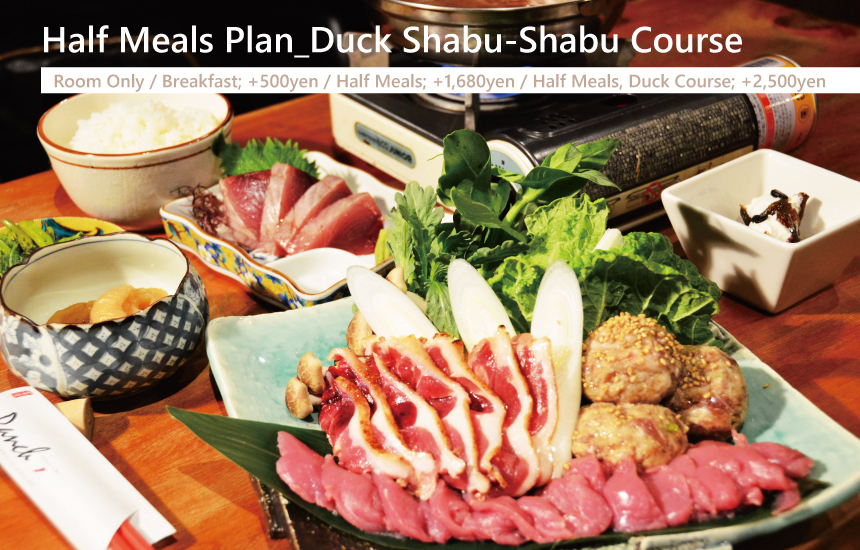 We offer a variety of meal plans. There is a special plan with half meals using local ingredients. We recommend the duck shabu-shabu course that uses the Noda duck from Kakuda City, which can only be had at the guesthouse. In addition, since the Room only is also possible, please choose a plan to meet the needs of your own. The price changes on weekends and holidays, so please contact us for details.
Facilities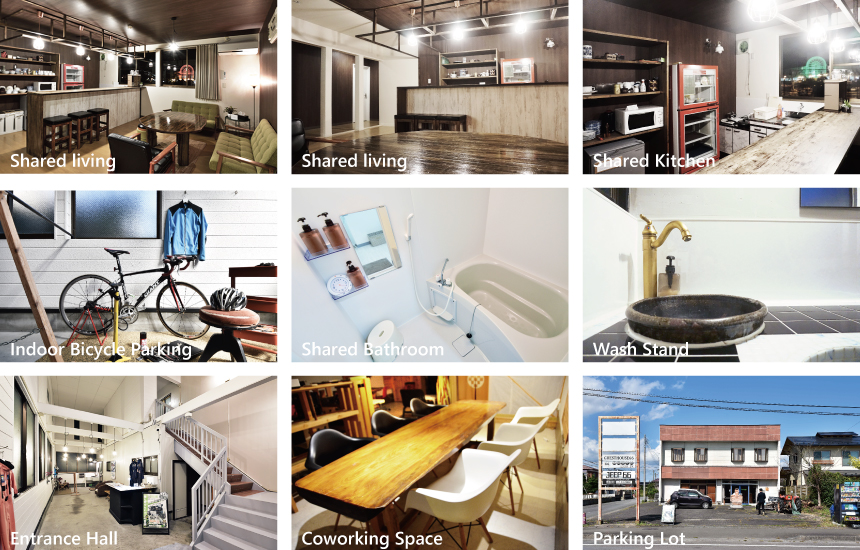 Shared Living / Shared Kitchen / Indoor Bicycle Parking / Bicycle Stand in the entrance hall / Large Outdoor Parking (8 cars) / Shared Bathroom / Restroom / free Wi-Fi / Coworking Space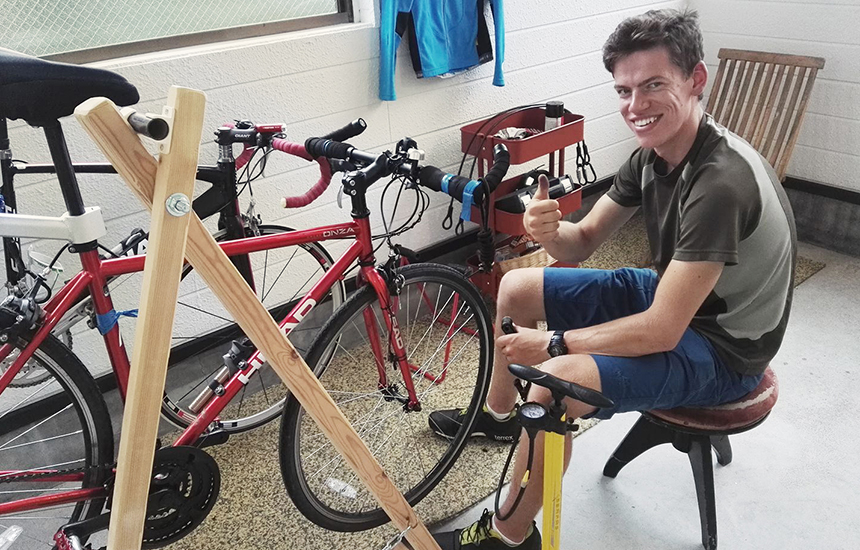 Facility information
Check-in 15: 00-21: 00

Check out 10:00
Lights-out, lock-up time 23:00
◆Local production for local consumption Japanese style restaurant -Panch-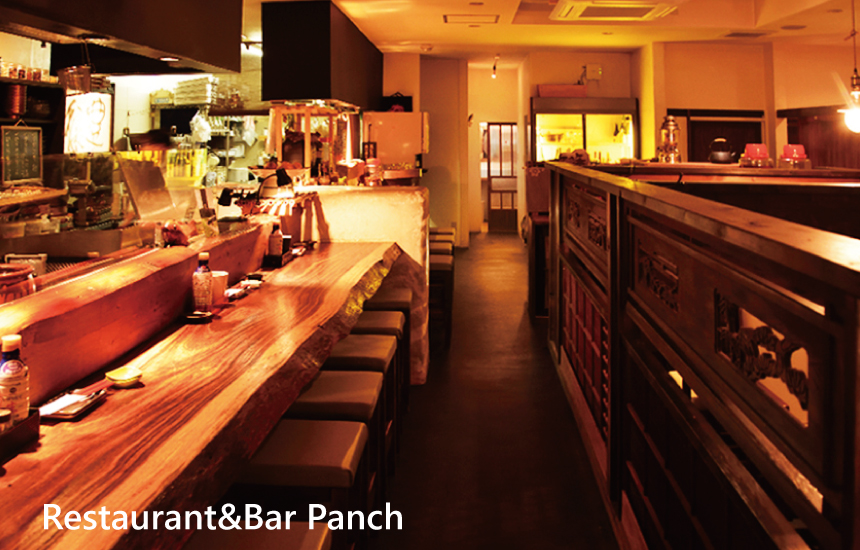 Restaurant & Bar Panch has a guesthouse check-in counter and is the place for the dinner. Panch offers dishes made with plenty of branded and local ingredients from the southern area of Miyagi Prefecture. The menu is structured so that you can feel the Japanese season by purchasing seasonal ingredients. It is also popular to be able to enjoy pairing with local sake, beer and local foods.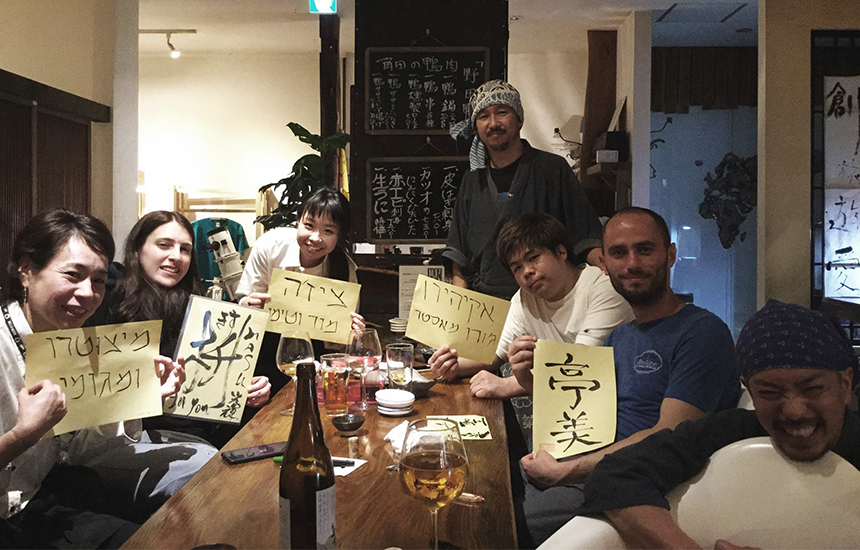 ◆Around GUESTHOUSE66 info.
Local foodie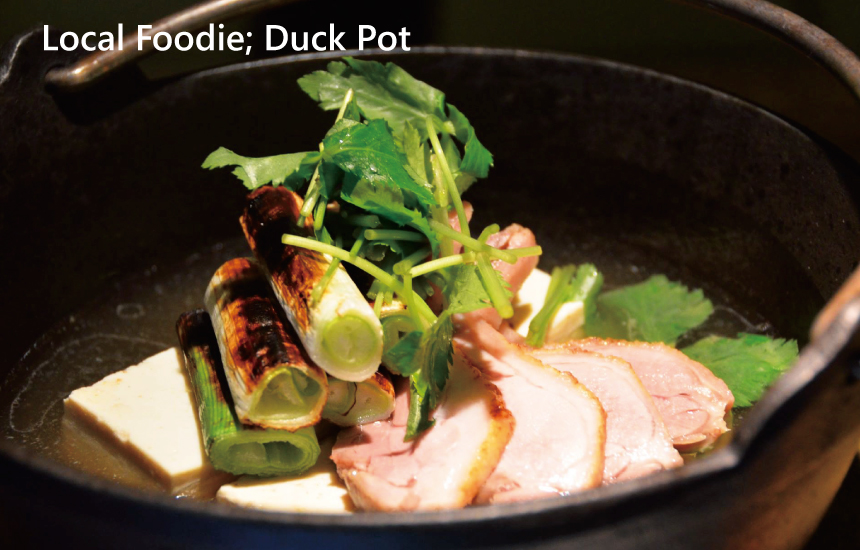 Ramen
Koukahanten (光華飯店), Shoya (翔屋), Tarafuku (たら福), Seikaen (清華園), Ramen Senke (らーめんせん家), Tontonken (とんとん軒), Kanemaru Shokudo (かねまる食堂), Yanagi Chaya (やなぎ茶屋), Kiraku (喜楽), Korakuen (幸楽苑)
Sushi
Miharu Sushi (三晴寿司), Ume Sushi (梅寿司), Ajitei Sukeroku (味亭すけろく), Sushi Masa (寿し政), Fusa Sushi (房すし), Sushi Kazu (すし和)
Japanese-style meal
Restaurant Miyoshiya (美よし家), Soba Restaurant Tachibana (そば処たちばな), Seigoya Fufu (ぜいご屋ふふ), Yuzen (遊膳), Izumiya (泉屋), Miyazakiya (宮崎屋), Irinobo (旬味れすとらん入の坊), Handmade Soba Restaurant Hisada (手打ちそば処 久田), Soba Restaurant Juan (そば処壽庵), Morinokaze (母里の風)
Japanese gastropub
Restaurant & Bar Panch, Katsukawa (かつ川), Izakaya Junpei (居酒屋じゅん平), Yakitori Daikichi (やきとり大吉), Kushiya Chosuke (串や兆助), Japanese-style dining Zen (和風ダイニング善), Kadoya Hormone Dining Hall (角屋ホルモン食堂), Shinken Factory (仙南シンケンファクトリー)Furusato (ふる里), Hibagon (比婆権), Yoronotaki (養老乃瀧), Izakaya WAI-WAI (居酒屋WAI-WAI), YOSAKU, Popular cuisine Daiizu (大衆割烹大伊豆)
Chinese restaurant
Chinese restaurant Kanno (かんの中華料理店), Chinese restaurant Remontei (中国料理檸檬亭), Kazuki (かずき), Chinese cuisine Manjokou (中国料理满城香)
Japanese grilled meat restaurant
Tsunamiya (つなみや), Yakiniku Tonton (焼肉とんとん), Yakiniku Restaurant Koutei (焼肉レストラン胡椒亭), Tokiwa Tei (ときわ亭)
Cafe
CAFEBAR PumBAA, cafe & Kitchen TERRIER, Evans'89 (エバンス'89), Cream Tea, Aoi Farm Guesthouse (あおいファームGuesthouse), Tamaya (たまや), Kajuen (果樹園), Home Roasted Coffee Studio OGATA (自家焙煎コーヒー工房OGATA)
Shopping
Large supermarket; York-Benimaru (ヨークベニマル)

Home improvement store; Komeri (コメリ)

Pharmacy; Tsuruha Drug (ツルハドラッグ)

100 ye shop; Daiso (ダイソー), Seria (セリア)

Michi-no-eki; Road Station Kakuda (道の駅かくだ)
Sightseeing
Bicycle rental
Tourist Center in Kakuda Station; 9:00-17:00, 100 yen/5h
Access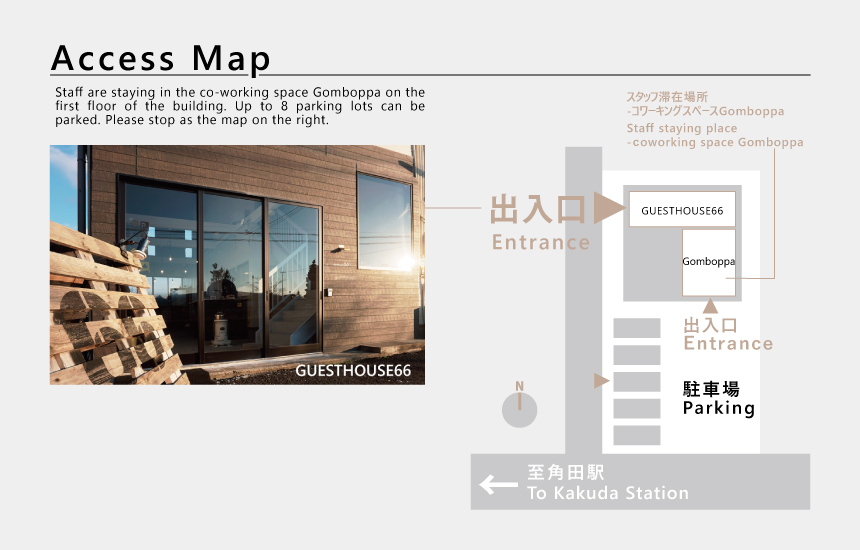 66 Izumimachi, Kakuda, Kakuda City, Miyagi Prefecture 981-1505, Japan
Business hours 9: 00 ~ 18: 00
* 1 minute walk from Kakuda Station on the Abukyu Express Line in Miyagi Prefecture
The nearest station is Abukuma Express Kakuda Station. Go ahead in front of the station.

Since there is a pedestrian crossing, keep going straight.

The building visible on the left is the coworking space Gomboppa. Parking is free. The staff is waiting for you inside.
Transportation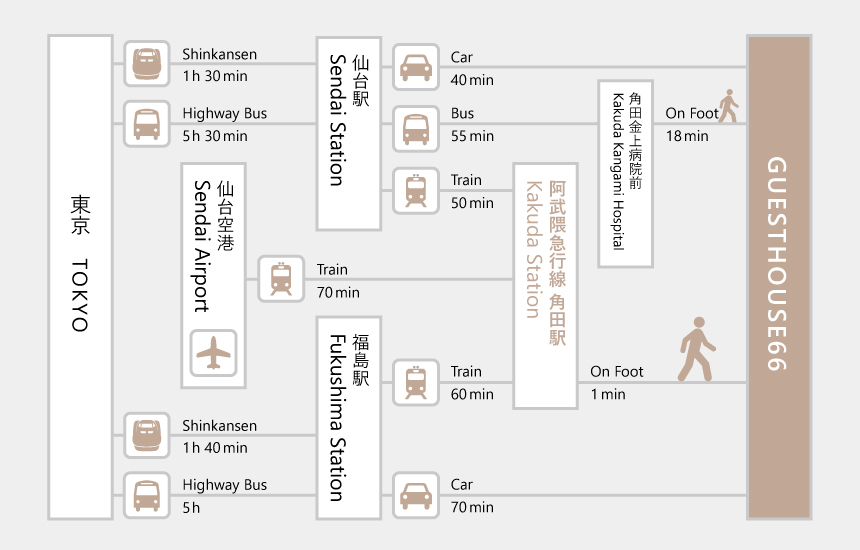 By Train
Sendai City; approximately 50 minutes
Tohoku Line Sendai Station→Tsukinoki Station; transfer→Abukuma Kyuko Line Kakuda Station→1 minute walk
Fukushima City; approximately 60 minutes
Abukuma Kyuko Line Fukushima Station→Kakuda Station
Yamagata City; approximately 160 minutes
Senzan Line Yamagata Station→Tohoku Line Sendai Station→Tsukinoki Station; transfer→Kakuda Station
Tokyo; approximately 160 minutes
Tohoku Shinkansen Tokyo Station→Tohoku Line Sendai Station→Tsukinoki Station; transfer→Kakuda Station
By Airplane
Sendai Airport; approximately 70 minutes
Sendai Airport Line Sendai-Airport Station→Tohoku Line Natori Station; transfer→Abukuma Kyuko Line Tsukinoki Station; transfer→Kakuda Station→1 minute walk
By Car
Sendai City; approximately 40 minutes
From Sendai Nanbu Nagamachi IC to Joban Expressway Yamamoto IC→Prefectural Road 272→Prefectural Road 44→National Highway 113 →To Kakuda Station
Access to sightseeing spots
Zao pot (蔵王お釜)
By Car; approximately 70 minutes from GUESTHOUSE66

By Public transport; approximately 195 minutes
Abukuma Kyuko Line Kakuda Station→Tsukinoki Station; transfer→Tohoku Line Shiroishi Station→Miyakoh Bus Shiroishi Station→Zaō Karita sanchō (Operates only on Saturdays, Sundays and public holidays from April to November)
Miyagi Zao Fox Village (宮城蔵王キツネ村)
By Car; approximately 70 minutes from GUESTHOUSE66

By Public transport; approximately 195 minutes
Abukuma Kyuko Line Kakuda Station→Tsukinoki Station; transfer→Tohoku Line Shiroishi Station→Shiroishi citizen bus Kawarago dam (Every Tuesday and Friday except public holidays)→3 minute walk
Matsushima (松島)
By Car; approximately 56 minutes from GUESTHOUSE66

By Public transport; approximately 100 minutes
Abukuma Kyuko Line Kakuda Station→Tsukinoki Station; transfer→Tohoku Line Sendai Station; transfer→Matsushima Station
Yamadera temple (山寺)
By Car; approximately 75 minutes from GUESTHOUSE66

By Public transport; approximately 150 minutes
Abukuma Kyuko Line Kakuda Station→Tsukinoki Station; transfer→Tohoku Line Sendai Station; transfer→Senzan Line Yamadera Station
Chusonji temple (中尊寺)
By Car; approximately 112 minutes from GUESTHOUSE66
Ouchi-juku (大内宿)
By Car; approximately 156 minutes from GUESTHOUSE66
Tokyo (東京)
By Public transport; approximately 170 minutes
Abukuma Kyuko Line Kakuda Station→Tsukinoki Station; transfer→Tohoku Line Sendai Station; transfer→Tohoku Shinkansen Tokyo Station